Every month, Altavia Coach offers you a selection of innovative solutions in the retail sector. Let's take a closer look at two of them: Soyooz and SimpliField.
Soyooz: Helping the client choose THE right product for them
It all began…
…in 2012. It should be noted that trying to buy a high-tech product on the internet often turns out to be a long and painful process. After three years of R&D, the Soyooz start-up was finally able to create a technology that guides clients based on their usage. While Soyooz is only for high-tech products to begin with, it is quickly making investments in other areas (food, finance, home improvement, etc.)
This start-up is becoming a recommendation specialist. With the help of artificial intelligence, Soyooz basically plays the role of a personalised salesperson who helps the customer define their needs, selects products for them and explains why they've made a good choice opting for a given article.
How does it work? Clients answer a few simple questions about their use habits or their tastes (when it comes to wines or décor, for example) so that Soyooz can pinpoint the user's needs in a few seconds.
Accessing Soyooz' services 
This start-up is available through all customer relations interfaces, via the brand or store's chatbot, website or app. One example is the Soyooz module used by Samsung so that MySamsung members can discover products that match their needs easily.
Future challenges
The teams are continuing to develop chatbots that they train to be expert salespeople in their fields and capable of responding to multiple questions.
On the business sides of things, Soyooz expanded their product offerings to include the automotive and manufacturing sectors.
Finally, exports will become a significant challenge over the next few months, as solutions are developed internationally.
SimpliField: Putting field teams at the heart of the customer experience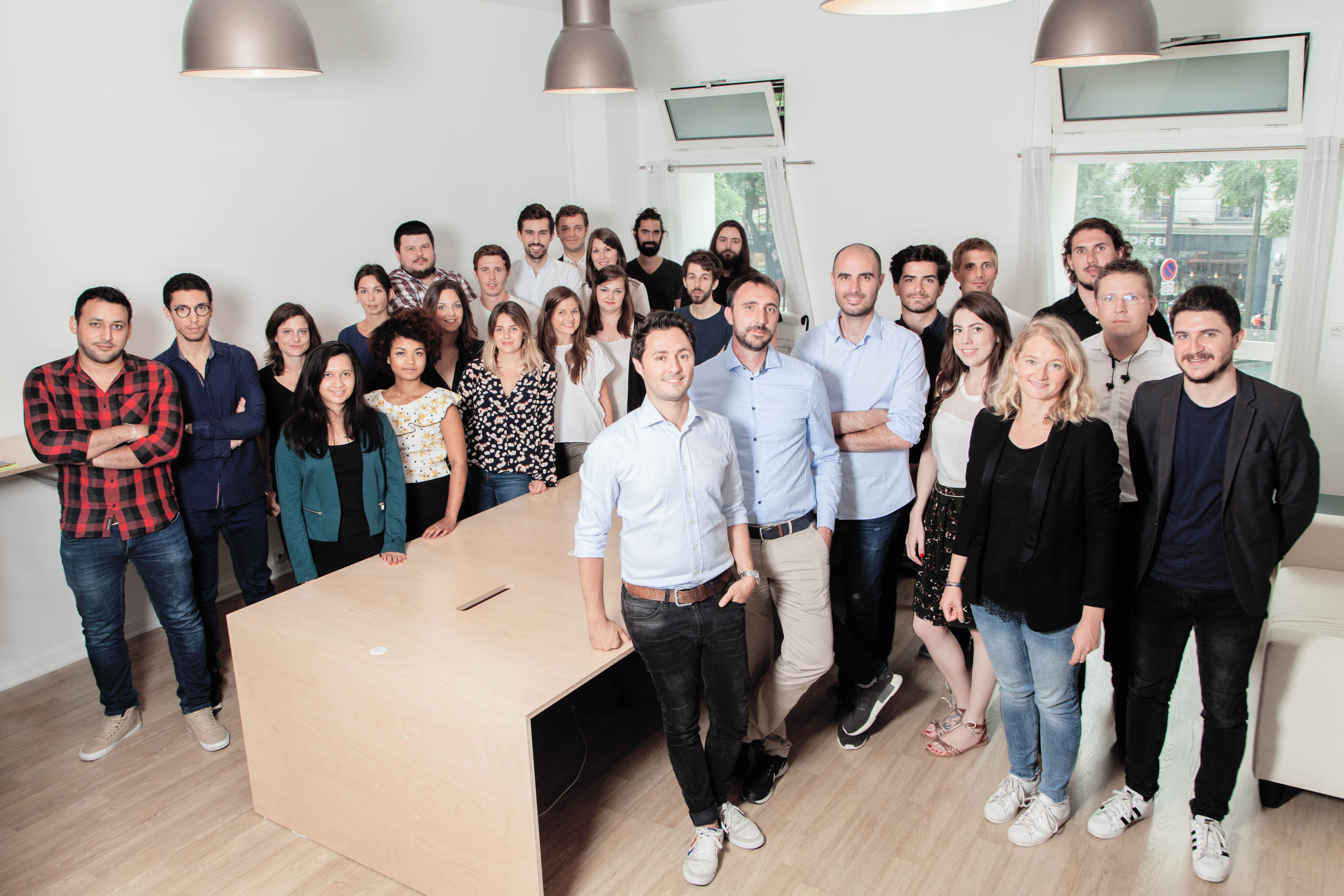 Based in Lille and Paris, the French start-up has been developing its business over the past four years. It created a mobile app that has enabled brands and retailers to become more efficient and increase their turnover.
Great customer experience, great products and great prices
Designed for network coordinators, merchandising, auditing, the head office, etc. and the application allows everyone to collaborate on projects such as introducing new collections, promotions, or products at different points of sale. It helps to ensure that if the retailer has 1,000 stores, each customer who goes into any one of them will have a great customer experience and see great products at great prices. This start-up has found a way to enable a brand to bring all the innovations, operations and the customer experience it wants to create into all of its stores, by using the latest technology, including mobile and cloud technology.
Aligning the teams, ensuring that processes, operations and objectives are understood and able to be applied by everyone, in a natural and intuitive way. Linking the consumer experience with more extensive business actions and digitising the exchanges between the teams in the field and those at Head Office for greater responsiveness. Such are the challenges SimpliField has decided to address.
Visits up by 20% per month
The SimpliField application has a significant impact on the business of brands and retailers who use it for several months. On average it has increased in-store visits by 20% and the number of products per till receipt by 15% every month.
80 clients, 26 countries
SimpliField now works with over 80 clients in 26 countries (in the luxury, cosmetics, fashion and home electronics sectors) including the Sony group. By using the application, Sony was able to launch, in less than a day and in 2,500 stores, a large-scale operation for promoting the launch of the PlayStation VR augmented reality headset and obtain the associated results in real time in order to optimise visibility in each point of sale.
SimpliField raised 4 million euros from Runa Capital and CapHorn in 2017 and is one of the start-ups to keep a close eye on. 2018 is shaping up to be a very exciting year, especially with the first office opening in the USA.